Southwest Corridor Park Bookshelf
People before Highways: Boston Activists, Urban Planners, and a New Movement for City Making
Karilyn Crockett
In 1948, inspired by changes to federal law, Massachusetts government officials started hatching a plan to build multiple highways circling and cutting through the heart of Boston, making steady progress through the 1950s. But when officials began to hold public hearings in 1960, as it became clear what this plan would entail including a disproportionate impact on poor communities of color the people pushed back. Activists, many with experience in the civil rights and antiwar protests, began to organize.
Linking archival research, ethnographic fieldwork, and oral history, Karilyn Crockett in People before Highways offers ground-level analysis of the social, political, and environmental significance of a local anti-highway protest and its lasting national implications. The story of how an unlikely multiracial coalition of urban and suburban residents, planners, and activists emerged to stop an interstate highway is one full of suspenseful twists and surprises, including for the actors themselves. And yet, the victory and its aftermath are undeniable: federally funded mass transit expansion, a linear central city park, and a highway-less urban corridor that serves as a daily reminder of the power and efficacy of citizen-led city making.
Pub Date: February, 2018
ISBN: 978-1-62534-297-3
---
Poetry Made Visible: Boston Sites for Poetry Lovers, Art Lovers and Lovers
Ken Bresler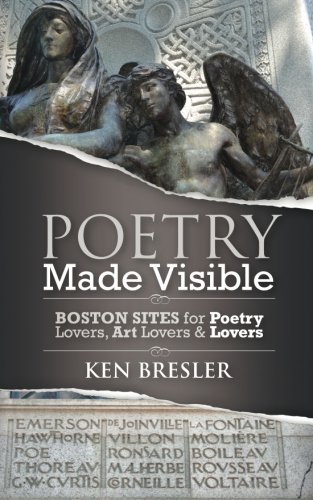 This guidebook is about the intersection of poetry and public art in Boston.... The book has four chapters: Poetry made visible in the Boston Public Library, on the Orange Line of the MBTA/Southwest Corridor Park, in dispersed sites throughout Boston, and in the Davis Square Station on the Red Line.
This is the first in-depth discussion of the Southwest Corridor Park's literary installations: a poem and prose piece at nine Orange Line stations. (One Orange Line station, Tufts New England Medical Center, is actually beyond the SWCP.)
Pub. Date: October, 2017
ISBN: 978-1974616275
---
About the Bookshelf
Learn more about Southwest Corridor Park history and community involvement with these two recently-published books by local authors. Email us at info@swcpc.org to suggest additional book recommendations.